New name, new strategy: Schur Flexibles becomes adapa.
In line with the company's Fachpack 2022 motto "future is driven by action", Schur Flexibles, the expert for sustainable flexible packaging solutions, has announced a new company name to highlight its new future-oriented strategy. Headquartered in Austria, the fast-growing European group connects 2,200 employees and 22 production sites in eleven countries. It is a leading advocate of sustainability in packaging and a producer of highly specialised packaging films. The new name – adapa - is the logical next step for a company whose group members have strengthened their collaboration as they respond to new challenges.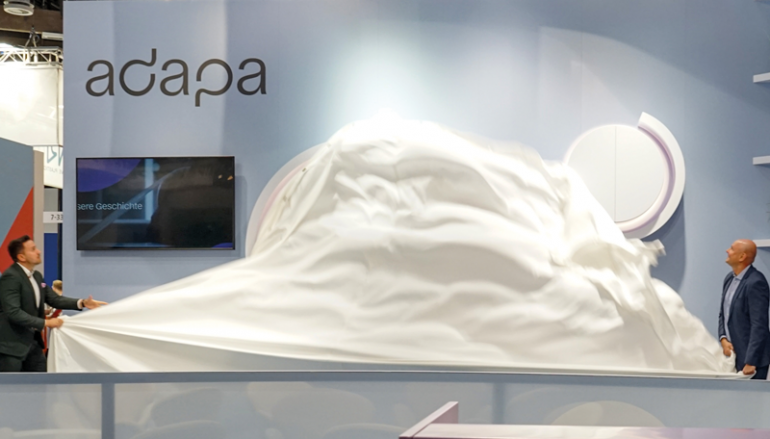 Adapting to the future
The new name, adapa, derives from "adaptive packaging" and underscores one of the company's core values, of adapting to a changing world. The new strategy consists of short- and long-term measures focusing on sustainability, organic growth, operational excellence, and innovation/digitalisation.

adapa's sustainability strategy will strive to establish a truly circular economy for flexible packaging as well as ensuring carbon footprint optimisation every step of the way. Organic growth will enable the company to build on its leading role in regional markets. Here, the adapa Centres of Excellence will provide technical expertise and tailor-made innovations, enabling medium-sized customers to become regional champions with global opportunities.

adapa's operational excellence strategy will ensure high levels of flexibility and an extremely efficient setup for SME manufacturers with small to medium runs and selected key accounts. These goals are founded on adapa's core values: creating an environment of trust, accountability, and reliability, as well as team spirit and continuous improvement when collaborating with customers.
Past expansion, present success
Through its Europe-wide Centres of Excellence, Schur Flexibles, now adapa, has established a strong foundation based on sustainability and innovation. The Centres work closely together to provide the complete range of integrated solutions all along the value chain for the food, hygiene, aroma protection and pharmaceutical industries. This places the company in an ideal position to be an accelerator of change for a better world and a trusted partner to its customers.
Juan Luis Martínez Arteaga, CEO of adapa, comments: «We would like to thank our customers, partners and employees. They are all a part of our success story and have helped us get to where we are today despite challenging times. The new name reflects our belief that together we can build a strong, sustainable foundation for future growth».