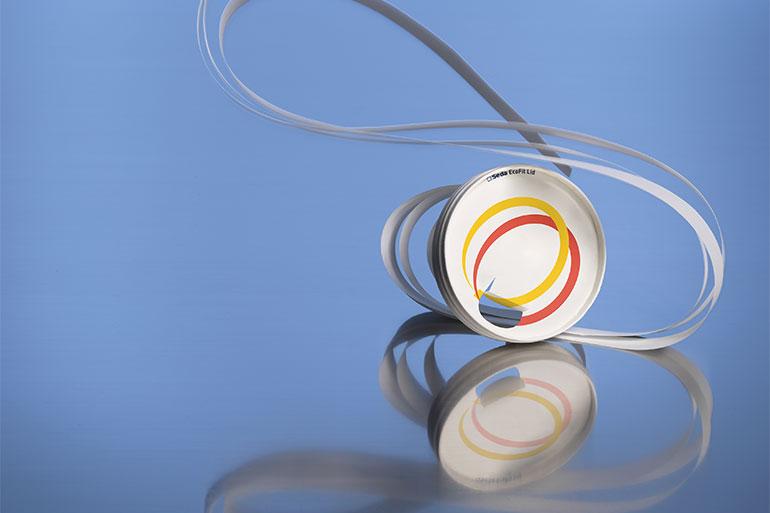 Eco Fit Lid
responsible | balanced | safe | accessible | contemporary | forward-looking| sustainable
What it is. Innovative paper cup lid made from 100% PEFC™ certified fibers.
Materials. Paperboard DPE, SPE or PE free. Available in compostable version.
Product or target market. Designed to replace plastic lids for hot and cold beverages in the foodservice market.
Design and/or communication. Unlike traditional plastic lids, Eco Fit Lid can be fully printed and branded, boosting attractiveness at point of sale. It has been well received by customers and consumers around the world and also by the industry, as evidenced by its victory in the Save the Planet category at the European Carton Excellence Awards 2020.
Technology. Conceived according to the principles of eco-design, the product is the result of a perfect combination of sustainable materials and cutting-edge production technologies. Among the most important features of Eco Fit Lid are its perfect adherence to the glass (testified by an audible click after application), its maximum resistance against knocks and leaks and the successful combination of safety and practicality in all consumption occasions, including take-away and delivery. This lid can be customized with multiple drinking hole shapes and cross-cuts are available on customers demand.
Sustainability. Eco Fit Lid saves up to approximately 400 tons of plastic for 100 million coffee lids. It can be fully recycled into the paper stream along with the cup, in line with circular economy goals and helping brands in reducing their environmental footprint while increasing their sustainability reputation.