Walki is answering to the growing demand for frozen food by expanding its portfolio of recyclable materials.
Walki has developed a portfolio of paper-based packaging, including printed solutions, for frozen food applications, which are intended to be recyclable in existing paper streams.
The portfolio includes the Walki®EVO Seal and Walki®Opti Seal which are recyclable paper-based packaging especially intended for pillow-pouches for frozen food. EVO Seal has a dispersion coating barrier against water vapour and grease, while Walki Opti Seal apparently features an optimised PE-extrusion coating. The dispersion coating makes Walki EVO Seal recyclable in the waste-paper stream without any separation process, while the minimised PE-coating on Walki Opti Seal makes it suitable to be recycled with paper with an acceptable fibre yield.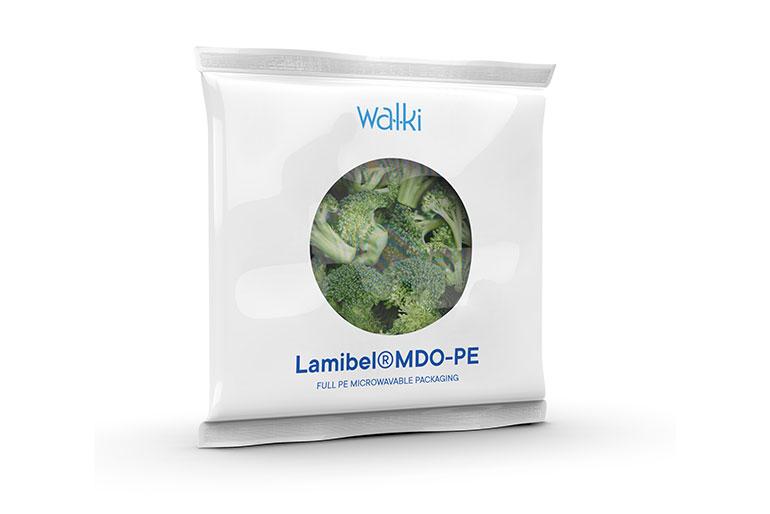 In addition, Walki presents his Lamibel®MDO-PE, a film-based material for pillow pouches made of reverse printed MDO-film and solvent-free laminated with low sealing LDPE. Thanks to the MDO technology, the film thickness is minimized while performance is maximized by replacing other sorts of materials such as PP- or PET-films.
Walki Pack Tray, the final addition to the portfolio, is a board-based tray that is apparently suitable for ready-made meals and is designed to replace aluminium, plastic, or plastic-coated trays. Walki claims that the tray material is 100% PET free and recyclable in the paper stream.
The global market for frozen food is expected to grow to 322 billion euros by 2026. Although the demand is growing globally across all age groups, it is especially popular among younger consumers.