The 2022 edition of IPACK-IMA is just around the corner. Taking place in Milan from May 3 to 6, the event marks the return of exhibitors and visitors, acting as a meeting point between supply and demand of materials, processing and packaging technologies for durable and consumer goods. Valerio Soli, President of Ipack Ima Srl, tells us about the many meanings of an exhibition event that knows how to bring together the various subjects of a complex production chain.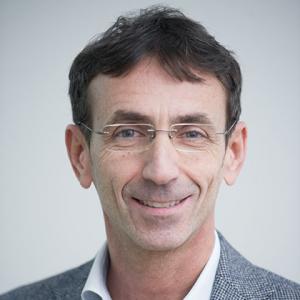 • Four years after the last edition, and in light of the many changes and developments in the industry's production processes, what more will we find than in the past at IPACK-IMA?
IPACK-IMA will be the most important processing & packaging exhibition to take place in 2022 after a long time: a much-awaited and necessary return for the industry. I can confirm that in this period the packaging machinery sector has never stopped, with a total turnover of €8,435 million and +8% compared to 2020 - according to the latest Ucima data - and, even in the most difficult times, it has always been close to its customers. The ability of companies to reorganize in terms of safety and flexibility has made continuity of production possible. Companies with a vision of the sector based on connectivity, customization, digitalization, automation and remote control have been the most valued. All this is reflected in the many solutions that will be offered at the fair by an industry that has been able to interpret the new challenges in the best possible way.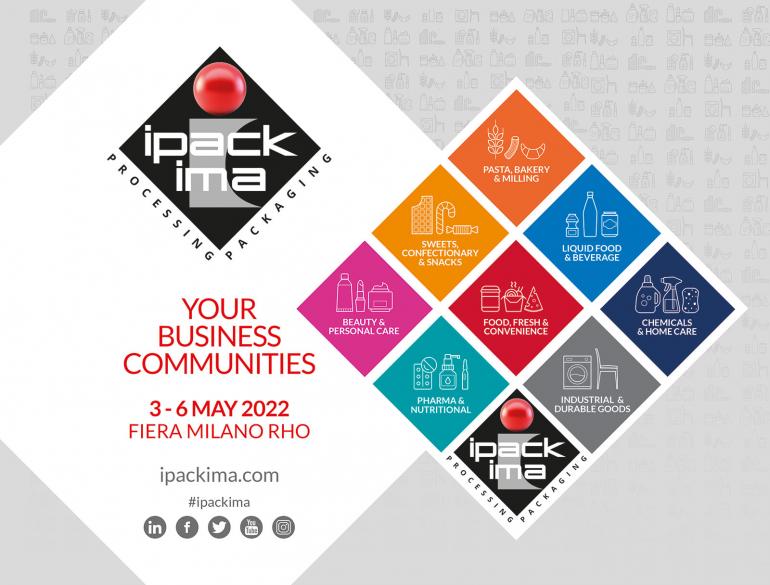 • Which sectors and markets have you chosen for this edition?
IPACK-IMA is a specialized exhibition for food and non-food processing and packaging technologies, but food & beverage remains a primary market. Four Business Communities are dedicated to this sector, from pasta and milling - the "core" industry for the show - to liquid food and beverage - to which we will dedicate an entire pavilion - to fresh food and ready meals, and to the technological needs of the entire confectionary world. IPACK-IMA will also focus on the non-food sector, covering pharmaceuticals and nutrition, beauty & personal care, chemicals & home care, and industrial & durable goods.
• From your vantage point, how is the world of packaging changing, of which the speed of reaction to the constraints imposed by the pandemic is emblematic?
2021 was a year of great change for the entire packaging industry. Unprecedented increases in raw material prices and component shortages have created unexpected challenges. However, it was also a year full of opportunities. The ability of packaging to preserve the taste, flavor and integrity of products, even over long periods, was rediscovered. Above all, the safety that packaging guarantees in avoiding possible contamination during handling was appreciated. Developments related to sustainability have now also taken on decisive importance for the industry and, first and foremost, for manufacturers of materials who have invested heavily in green research and development, responding to the commitments of brand owners in terms of circular economy. These are all issues that have now become essential when talking about packaging and that we will be developing extensively at IPACK-IMA.
•A special focus will be devoted to packaging materials, which are able to meet sustainability and production rationalization requirements: how will they be valorized?
We will focus a great deal of attention on packaging materials, which will be well represented at the event by over 200 companies operating in this segment. IPACK-Mat is the IPACK-IMA brand that will make them easily identifiable and, in a special area in Hall 5, they will propose innovative and eco-friendly materials. The theme of packaging is constantly confronted with that of product safety and preservation, to which IPACK-IMA, in cooperation with the Italian Institute of Packaging, will dedicate the special area Ipack-Ima Lab, looking at research laboratories, certification institutes and centers specialized in MOCA compliance standards.
We will also host the international forum "Packaging Speaks Green", organized by Pack-Media with the support of Ucima and focused on sustainability in the packaging supply chain.
• PHARMINTECH will take place within the framework of IPACK-IMA. What will be the added value of this synergy?
One of the novelties is the focus of IPACK-IMA on the chemical-pharmaceutical sector. The partnership with Pharmintech will allow us to make the most of technologies and solutions for this sector. The two events will thus be combined to create a unique exhibition, an expression of a synergy built on the demand for processing and packaging technologies, a great added value for both exhibitors and visitors. Therefore, in 2022 Milan will become the meeting point of the most important global players for the Lifescience industries: from pharmaceutical to parapharmaceutical, from nutraceutical to cosmeceutical, from medical devices to biotechnologies. The layout has been designed to amplify business opportunities for the three communities Pharma & Nutritional, Beauty & Personal Care and Chemicals & Home Care, located in Hall 2, with the aim of enhancing Pharmintech's identity and emphasizing the synergies among the exhibition segments that represent IPACK-IMA's competitive advantage.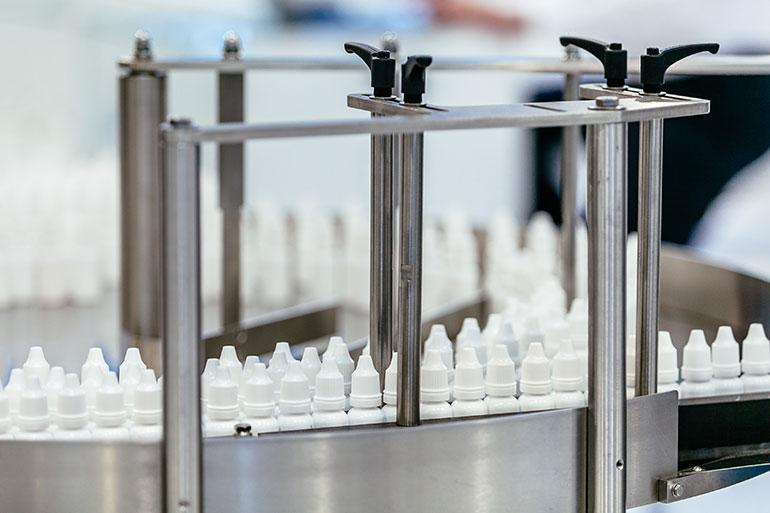 • Not only packaging, at IPACK-IMA. Which other product sectors will be represented?
We will also give great importance to process technologies as a whole. Visitors will find state-of-the-art solutions designed for the processing of bakery products and other foodstuffs (from mixers to weighing systems, from flour milling, cleaning and storage systems to industrial baking systems), but also dosing, pressing and high quality processing machines for liquid and pasty products (creams, gels, balms, toothpastes...) of the cosmetic industry. Space will also be given to technologies linked to handling systems on processing and packaging lines, for the optimization of internal transport and production processes. Coding & tracking technologies, end-of-line and protective packaging solutions applicable to all production sectors complete the exhibition offer.
• What are your expectations, especially in terms of public and incoming foreign buyers? What will be the advantages offered to visitors by the "myipackima" project, on which you are betting a lot?
We are working on the incoming of carefully profiled buyers from abroad, a theme on which our platform has always focused, and we are therefore very confident, thanks also to an improvement in the global health situation. Also our association Ucima is making a big effort in this direction: thanks to the good relationships we have with ITA - Italian Trade Agency, we will be able to host at IPACK-IMA selected professionals from many target markets interested in our technologies. Moreover, the show offers new digital networking opportunities, thanks to "MYipackima", the innovative match making platform that allows exhibitors and buyers to profile themselves and find the right partner with whom to develop new business before, during and after the show. I can proudly say that to date, with over 1,000 exhibitors, IPACK-IMA offers a truly attractive and complete technological panorama, with innovations and previews of future production trends and a full calendar of specialized events.
• How is "The Innovation Alliance", the format born in 2018 that marked the collaboration between Fiera Milano, the organizers of the individual events and the trade associations, evolving?
The great project "The Innovation Alliance", after its successful debut in the last edition, will see IPACK-IMA as a protagonist again in 2022, in conjunction with other exhibitions dedicated to instrumental mechanics: Intralogistica Italia, focused on goods handling and warehouse management, Print4All, dedicated to industrial printing and converting technologies, and the first edition of Greenplast, focused on the plastics and rubber supply chain with a focus on environmental sustainability, energy efficiency and circular economy.
• In light of the positive trend of the pandemic situation, what measures do you foresee to ensure the success of the event in attendance?
IPACK-IMA is an unmissable event for companies wishing to preview their technological innovations to industries eager to discover, learn and develop new business relationships. The in-person event is guaranteed by protocols that have been extensively tested during the various resumptions of exhibition activity in 2020 and 2021. In Italy, and in particular at Fiera Milano, these are now standards that have proven to be efficient in guaranteeing the safety of exhibitors, journalists and buyers who crowd the pavilions of the exhibition center. Moreover, government measures in Italy have significantly eased restrictions on visiting international trade fairs.
I conclude with a message to everyone, exhibitors and visitors. Bring and seek innovation at the exhibition, because it is the right place and the right time. IPACK-IMA is indeed an incubator of ideas and, above all, a great business connector.
Note
The event is organized by Ipack Ima Srl, a joint venture between UCIMA (Union of Italian Manufacturers of Automatic Packaging Machinery) and Fiera Milano. The 2018 edition was attended by 1,500 exhibitors and more than 74,000 visitors, including 18,500 from 146 countries.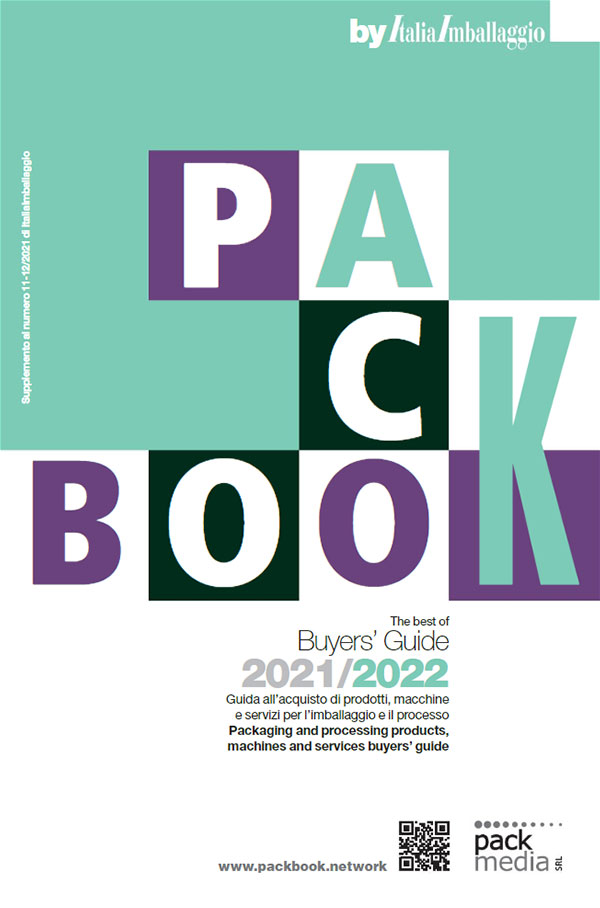 Find out more information about the companies mentioned in this article and published in the Buyers' Guide - PackBook by ItaliaImballaggio