CREALIS is born, the result of an alliance of prestigious international brands that produce capsules and, more generally, closure solutions for wines, spirits, beers, oil and vinegar... How and why, Michele Moglia, Group CEO, who has been at the helm of Enoplastic for years, explains to us, changing its name in turn and leading the new team.
Luciana Guidotti

A year-end marked by change in the caps and closures market. A change officially sanctioned in Milan, on the opening day of the Simei trade fair, chosen as the stage of choice to present the CREALIS group, its values and long-term strategies, as well as a product portfolio capable of responding to every need to "dress the top" of wine, sparkling wine, spirits, oil and vinegar bottles.
We asked Michele Moglia, Group CEO, to walk us through the discovery of this new reality, clarifying the assumptions and objectives of the alliance between international brands, which offer the market capsules of various traditional and sustainable materials, wirehoods for sparkling wines, crown caps and bidules, T Bars, pourers, screw caps...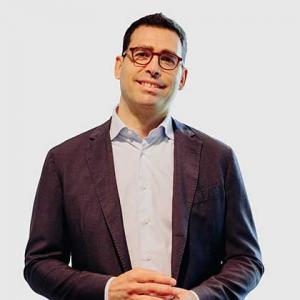 Let's start with the structure of the group and the motivations behind its creation.
Let's say right away that CREALIS is the result of the alliance of eight established and internationally recognized manufacturers of caps and closures, each of which maintains its uniqueness while pooling specific expertise; I'm talking about Enoplastic, Sparflex, Le Muselet Valentin, Rivercap, Maverick, Pe.Di, to which Supercap and Corchomex have recently been added.
Each brand operates locally, but with the creative strength and industrial capacity typical of an international group: we count on 15 production sites (in Italy, Spain, France, the United States, Mexico, Australia, and New Zealand), presiding over 70 countries thanks to the support of an extensive and established sales network. CREALIS' turnover touches 300 million euros, counting on the support of about 2,000 employees all over the world.
The group identity has been shaped around four basic pillars-innovation, creativity, excellence, and sustainability-and expresses the purpose of being, at the same time, a proximity partner and a trusted advisor able to support customers in creating value by devising tailor-made and sustainable closure solutions suitable for almost any need.
What is the meaning of the name?
CREALIS was born from the fusion of two concepts, "creation" and "listening".
Because while it is true that, driven by collaboration with our customers, we are able to create customized, original and sustainable closures, listening remains a crucial aspect of building and improving relationships not only with the market, but also with our people, suppliers and various partners. Indeed, only the act of listening allows us to perfect and make those relationships lasting.
A name, a program, hence...
The new name is the great opportunity taken by the eight companies to be able to unite all the brands under one entity with a recognizable logo, as a strong global leader, capable of providing excellent service based on knowledge of markets and territorial needs, where to propose a full range of closure solutions for still wines, sparkling wines, spirits, liqueurs, oil, vinegar.
A name that not only allows us to convey this positioning but expresses the commonality of vision and values that underlies our development strategy.
On the other hand, the brands under CREALIS have come together by pooling some clear objectives.
In fact, we aim at "keep moving," that is, to be always on the move to monitor the trends and needs of customers and markets, but we look ahead (looking forward) with the intention of improving our market share and being recognized as a trusted partner.
We want excellence and, in order to offer tailor-made and quality solutions, we invest in technologies, processes, materials, skills ... because, after all, only by investing in people, who are called upon to become true brand ambassadors, is it possible to achieve all the goals set. 
In short, we are all moving in one direction, well summed up in the claim we have adopted "close to you, open to the future."
You lead Enoplastic, an undisputed reference in the production of capsules and closures for wine and spirits. What role does the company play within the group today?
Enoplastic will always remain the iconic brand recognized by the Italian market, but it changes its name from Enoflex Spa to Crealis Spa, remaining also the headquarter of the international group, whose culture it will spread on a local scale.
Indeed, let us remember that the opening of a bottle is the final stage of a long journey, a complete path of creation that can take months or years... even decades if we also consider the work in a vineyard. Therefore, I would like to reiterate that the new group will be inspired by innovation when designing the next generation of closure solutions. And that, in addition to attention to detail, the pursuit of sustainability will be our commitment to customers and the planet.
For further information
www.crealisgroup.com
CREALIS: innovation, creativity, excellence and sustainability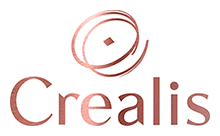 From the guidelines to the concreteness of the tools put in place for a path of growth in the area of closure solutions.
A global R&D team is engaged daily in the development of new materials. Investments in processes and materials improve production efficiency, ensuring the highest standards in the market.
Design centers, or creative spaces where the customer is accompanied by experts in choosing the optimal closure solution, have long been in operation: a design path that aims to create value through unique, unparalleled products, finishes and materials.
Some closures developed within the CREALIS group dress the best bottles in the world. This is the case of the range called "Maestro," designed for high-end products that require the care, excellence, detail, and refinement typical of this market segment.
The creation of state-of-the-art locking systems goes hand in hand with responsible and environmentally friendly design and production, involving the reduction, reuse and recycling of materials. Sustainability meeting efficiency and innovation thus seems to be the only way forward to secure the future.
In its path of sustainable growth and development, CREALIS is in fact developing ESG (Environmental, Social and Governance) projects, giving itself measurable goals of reducing its environmental impact by 2030.
Hence the decision to focus on three specific aspects-"circular economy and sustainable design, "climate change and energy management," and "waste management"-that will form the basis of the Global Sustainability Strategy, in which the group has set bold medium- and long-term goals, creating an operational roadmap for the coming years. In this regard, collaboration among partners will help to make faster progress.
Read more in "Facts and data"