ACMA, a Coesia company, leader in the development of solutions for the packaging of consumer goods, has designed a new automated feeding system dedicated to Confectionery.
Conceived for and already applied on the CW 600, the bestseller machine for the multi-style packaging of flat base chocolates, the new system developed by ACMA is able to orientate products so that they can be correctly fed into the machine to be wrapped in a "bunch" type shape.
They are chocolates moulded in a particular shape which need to be oriented in the preliminary packaging phase. The result is a particularly innovative technology, protected by a patent.
An exclusive know-how to give effective solutions to the market
The new feeding system is not only able to operate at high speeds (up to 600 hits a minute), double the speed of other solutions widely offered on the market, but guarantees - as is ACMA's tradition - a delicate handling of the product and particular care of the wrapping. An added value of this solution is the compact design, suitable for customers that have special requirements in terms of footprint.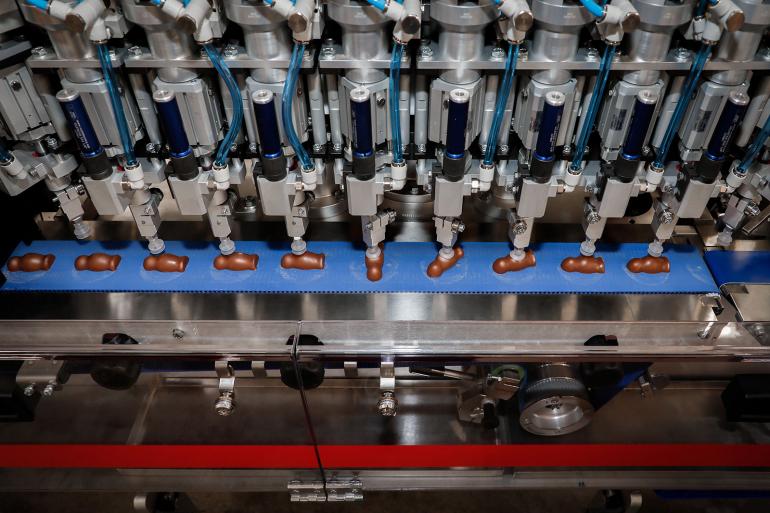 Technology supporting quality
The module includes an advanced vision system, able to analyse both the product's position and defects, evaluating its orientation and any waste before arriving at the wrapping machine.
The orientation phase is efficiently managed through a sucker that operates in an extremely delicate manner on the chocolate in direct communication with the vision system. This allows the product to be correctly oriented and distanced enabling a high-quality wrapping, a veritable "signature" of the machines that ACMA has been producing for almost one hundred years.
It's a tradition that goes hand-in-hand with cutting-edge technologies: the new integrated feeding system with CW 600 dialogues, in fact, with OptiMate and PerforMate, innovative digital solutions based on Coesia-owned technology, which equip the machines produced by the Group.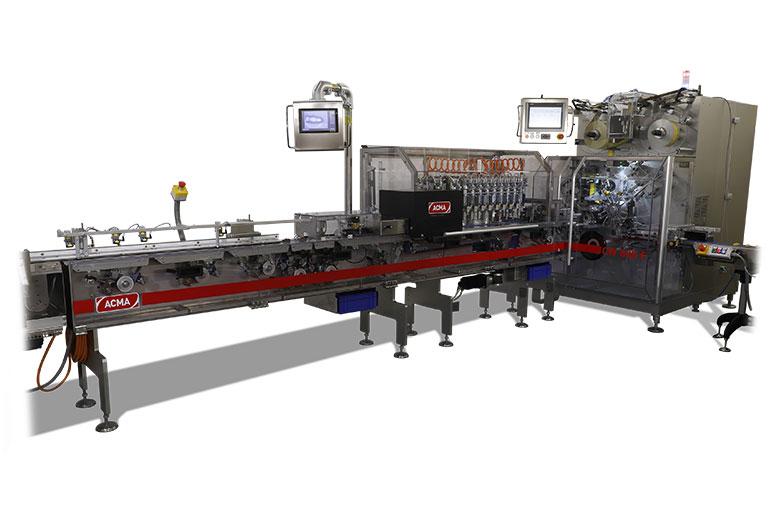 The feeding system is not the only innovation developed by ACMA in this field. During Interpack (4-10 May 2023), at  the Coesia stand -  Hall 6 / D31 -  the  management capacities   through robotic systems of the products, including chocolates with unusual shapes, whether they arrive loose or on counter-plates will be shown though a demo. This to offer a portfolio of solutions as complete as possible for customer needs.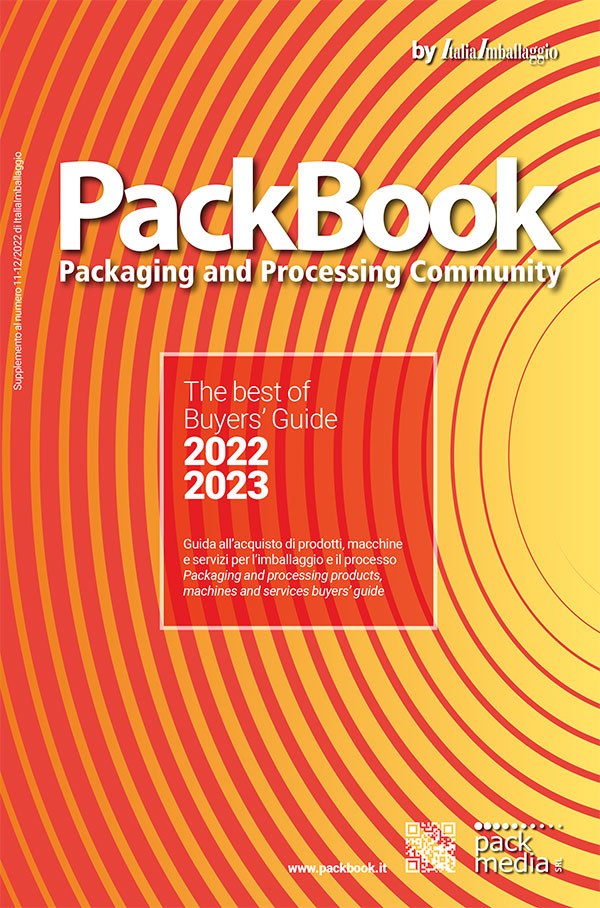 Find out more information about the companies mentioned in this article and published in the Buyers' Guide - PackBook by ItaliaImballaggio