The new GTX Exlar® series of actuators, developed by U.S.-based Curtiss-Wright and distributed exclusively in the Italian market by Servotecnica, is the result of many years of experience gained in the design of other actuator families still available.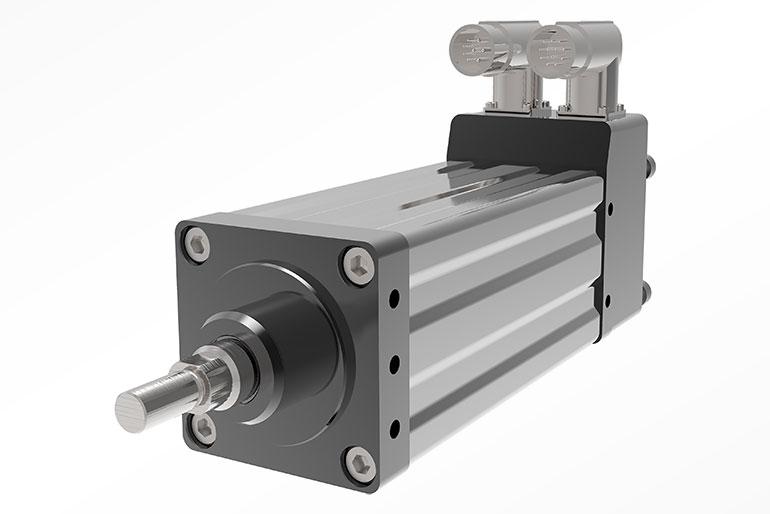 The unique design of these linear axes provides that a motor with T-LAM geometry is assembled around the satellite roller screw. At the same size, the satellite rollers offer fifteen times longer lifetime than standard ballscrews and three times the power density.
The combination of the unique reverse-screw satellite roller technology combined with the brushless servomotor specially designed for these actuators ensures their high performance and high robustness in one compact solution. Important features of these axes are their compatibility and simplicity of drive, which allow the choice of different feedback configurations, including resolvers and encoders. This makes it possible to seamlessly interface an Exlar® actuator to the most popular drives on the market today.
Unlike other solutions, GTX actuators require minimal maintenance, plus the housings are designed to work in environments where IP66S is required. Design features on the front seals prevent any abrasive particles or other contaminants from entering the unit, ensuring a high degree of protection even in so-called "harsh" environments.