Monthly showcase of packaging solutions to communicate, protect and distribute commonly used products.
Powered by Best Packaging
Green packaging for good toothcare
A new packaging for Playbrush, a manufacturer of sonic toothbrushes, made from Metsä Board's paperboard, shows how a luxurious packaging can be sustainable at the same time. The goal was to find an improved packaging solution for toothbrushes designed to provide the user with smart technology and interactive apps to analyse and optimise brushing behaviour.
Playbrush relied on the expertise of international packaging converter Cardbox Packaging. The latter chose the lightweight MetsäBoard Pro FBB Bright 350 g/m2, a paperboard made from pure fresh fibre.
The result, the received the Audience Award at the Carton Austria Awards 2022, was a glossy packaging on the outside in a rich dark base colour, with embossing and foiling for a premium feel, and is completely without plastic.
A clean, structured layout, was completed with a two-part inlay, also made of paperboard, in which accessories such as chargers can be packed discreetly and securely.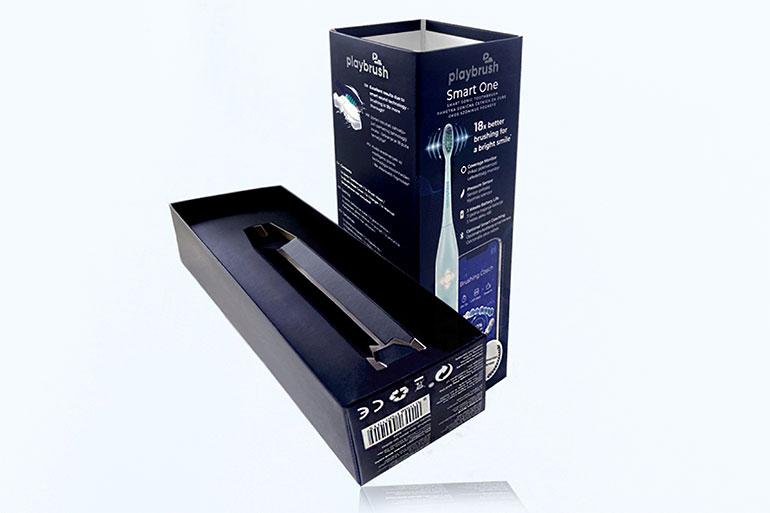 ---
Refill and reuse for beauty
FASTEN (IBG - Innovative Beauty Group), a leading global beauty solutions provider, has introduced its REfill REuse REpeat, a sustainable, refillable cosmetic jar system, made entirely of recycled polypropylene, ideal for cream skincare and makeup products.
Available in a standard 50 ml cream jar size, the system combines high-end appeal with heightened eco-friendliness.  Importantly, the open structure of the jar base not only shows consumers which cream refill they are using visually, but also reduces the material needed for the jar, designed to be 70% lighter than comparable standard cream jars.
Since the refill units were made stackable, the result is a drastic increase in space consolidation and substantial reduction in shipping weight. Combined, these factors lead to a significantly reduced supply chain CO2 footprint. The concept is made even more sustainable by replacing ink with debossing, eliminating the use of glue.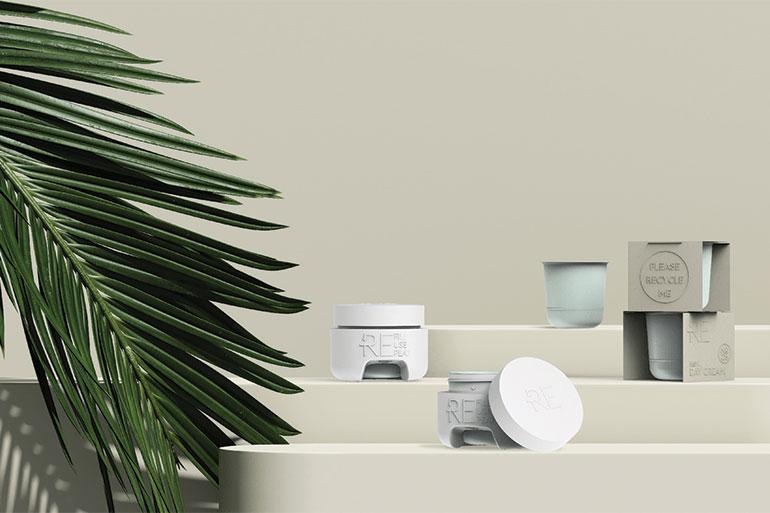 ---
Multipack for beverage: recyclable, fiber-based clips
Graphic Packaging International launches their latest beverage multipack machinery innovation: ClipCombo™ offers the ability to apply two different clip-style packs with a single machine, optimizing production efficiency and enabling the differentiation of brands using premium and standard clip styles.
Along with the ability to switch between two pack styles in just minutes, it can achieve top-line speeds of up to 400 packs per minute. ClipCombo has machine options that apply to either can or PET bottle multipacks.
ClipCombo for cans combines award-winning KeelClip™ or GripClip™ with the minimal material EnviroClip™, while for PET bottles, it combines Cap-It™ and EnviroClip™.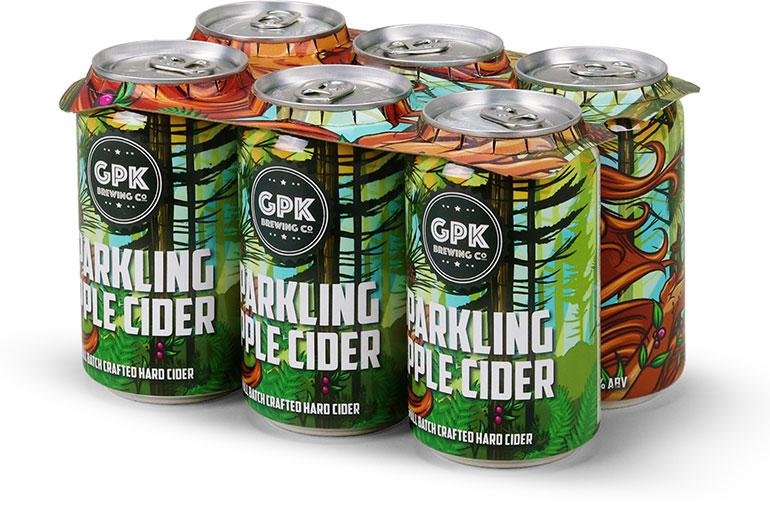 ---
Labels from marble and grape scraps
Launched at Sanatech by the San Marino company Sfinge , the label based on waste from marble production consists of a film made of 80% calcium carbonate, excluding the use of cellulose and bleaching agents. Precious and light, due to its characteristics of resistance to water and fat, it is well suited to the jam or preserves industry.
Sfinge, which for about a year has been working on certified sustainable labels 'FCS' and 'VeganOk', carries out constant research, with a strategy that has allowed this type of labels to reach 10% of the company's production, since it is already fully machinable and available in any format.
The organic wine market is also at the center of Sfinge's attention, which has launched a label made up of 15% material derived from grape production, hence the purplish white color to which 40% recycled paper is added.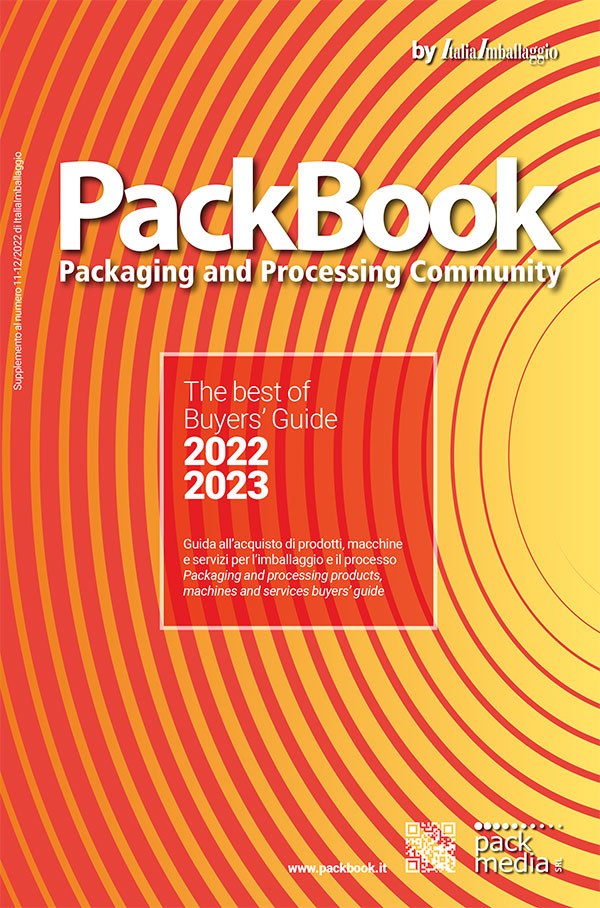 Find out more information about the companies mentioned in this article and published in the Buyers' Guide - PackBook by ItaliaImballaggio
Istituto Italiano Imballaggio