Monthly showcase of packaging solutions to communicate, protect and distribute commonly used products.
Powered by Best Packaging
---
Green ID card for the pack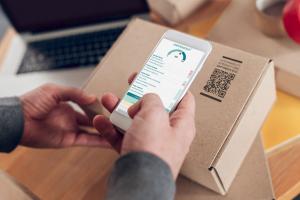 Grafiche Paciotti (a reference company in the print & packaging sector) has created and registered the first green ID card for the packaging sector that allows, through a QR Code, to view the data sheet that provides all the information related to the sustainability of the product, then generating an earthbackID.
This is a unique digital document that defines the identity of the sustainable packaging and the environmental impact in terms of CO2 such as, for example, the type of raw materials used, the volume and weight, the type of processing used, the presence of composite materials, production derived from short supply chain, and indications for proper disposal.
The project is part of the earthback.eco program with which Grafiche Paciotti looks at sustainability, as also recently demonstrated by its first voluntary environmental report, which offered an overview of the many initiatives in this regard.
In 2022, in fact, 100 percent of direct emissions were offset, saving 17,000 tons of CO2, 134,758 cubic meters of water, and more than 600,000 square meters of soil.
---
Flexible packaging selected at its best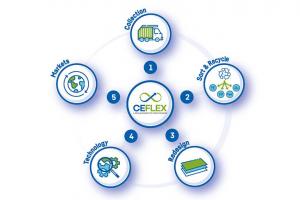 Ceflex - Circular Economy for Flexible Packaging, the platform that brings together more than 180 European companies has launched a study on 200 different types of multilayer flexible packaging to assess their in-plant behavior.
The stated goal is to increase their sorting and make the process more efficient for the entire value chain, increasing post-consumer recycling with a view to reuse. The data collected aims to evaluate how NIR (near infrared) sensors can be used for the effective optical sorting of multilayer flexible packaging, with the goal of providing guidelines to industry stakeholders and updating the "Designing for a Circular Economy guidelines" document published in 2020.
Ceflex has also recently promoted the "Criteria for Circularity" guide where it has developed a practical checklist related to EPR (Extended User Responsibility) criteria to achieve higher recycling rates and quality.
---
Recyclable materials for frozen food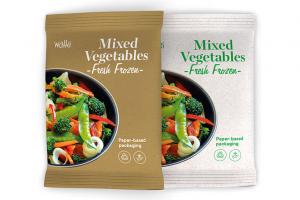 Walki has developed a portfolio of paper-based packaging, including printed solutions, for frozen food applications, which are intended to be recyclable in existing paper streams.
The portfolio includes the Walki®EVO Seal and Walki®Opti Seal which are recyclable paper-based packaging especially intended for pillow-pouches for frozen food. EVO Seal has a dispersion coating barrier against water vapour and grease, and it is recyclable in the waste-paper stream without any separation process. Opti Seal apparently features an optimised PE-extrusion coating, which makes it suitable to be recycled with paper with an acceptable fibre yield.
In addition, Walki presents his Lamibel®MDO-PE, a film-based material for pillow pouches made of reverse printed MDO-film and solvent-free laminated with low sealing LDPE. Thanks to the MDO technology, the film thickness is minimized while performance is maximized.
Walki Pack Tray is a board-based tray that is apparently suitable for ready-made meals and is designed to replace aluminium, plastic, or plastic-coated trays. Walki claims that the tray material is 100% PET free and recyclable in the paper stream.