Tales of today
Specialised in optimising the industrial application of hot glue with sustainable and innovative gluing systems, the Robatech group is a multinational organisation with head office in Switzerland in Muri (AG) and present in over 80 countries; over 670 partners throughout the world ensure personalised and rapid assistance to customers in a wide range of industrial sectors. With Davide Morten, sales and marketing director of Robatech Italy, we discuss the theme of "sustainability", which the group has viewed for some time as a cultural must, applying savings criteria and the general optimization of resources to its technological solutions.
«You only need to look around - Morten begins - to understand how much the sustainability concept has pervaded the industrial world and society as a whole».
He says this at the stand set up at interpack, designed according to the criteria reiterated several times in promotional initiatives, focused on green ideas (it's no coincidence that everyone, technicians and managers, wore dazzling green shoes, Ed.).
Pragmatic and concise as usual, Morten comes immediately to the point, recounting how Robatech is concretely applying these concepts:
«Today we are offering Green Saver to the market, which I would define as a "product-non-product, for which we have coined the claim "It doesn't take much, just do the right thing". Everyone is talking, in fact, about the circular economy, the saving of resources and attention for the environment in a period marked by an international crisis, supply bottlenecks and problems with raw materials. In gluing applications, however - the manager underlines - it is really possible to make a difference, improving the use of existing resources and optimizing them. Saving and improving the safety of operators, guaranteeing maximum production potential of the lines, are only some of the aspects we focus on: we basically decide how to proceed, involving our customers in an 8-point inspection process. In practice, our sales technicians analyse the production line with the customer, spending several hours between measurements and surveys, to draw up a detailed report based on numbers and data; for example, how much adhesive and how much compressed air are used, what the risks for workers are, with a view to reducing energy waste and improve productivity in the line. The solution that we propose is naturally not far from the commercial offer if we see the possibility of achievable progress with Robatech's gluing solutions and systems».
Morten then makes specific reference to a new range of products, not alternative, but parallel to the traditional offer.
«It's the Easy Line system, composed of Easy (a basic, small capacity fuser designed for businesses with limited dimensions and application needs), of electro-heated tubes and Twist, the new practical head that can be easily positioned in different points of the application lines. The system is "easy" in all respects, not only in it name: it's easy to acquire, being composed of few elements; simple to install thanks to a plug and play solution; easy to use thanks to few simple commands and simple to maintain and manage.

The solution is offered at a competitive price, filling the void linked to a segment of customers which today are unable to exploit the high level of reliability and quality of Robatech's products, as well as afford the costs typical of high-range products. In other words, with Easy Line we have achieved the aim of satisfying the demand of companies with production needs and expenditure capacities that are more limited with respect to our regular customers, without any change in terms of safety and efficiency, or in Robatech's green approach based on the saving of resources and reliability».
Luciana Guidotti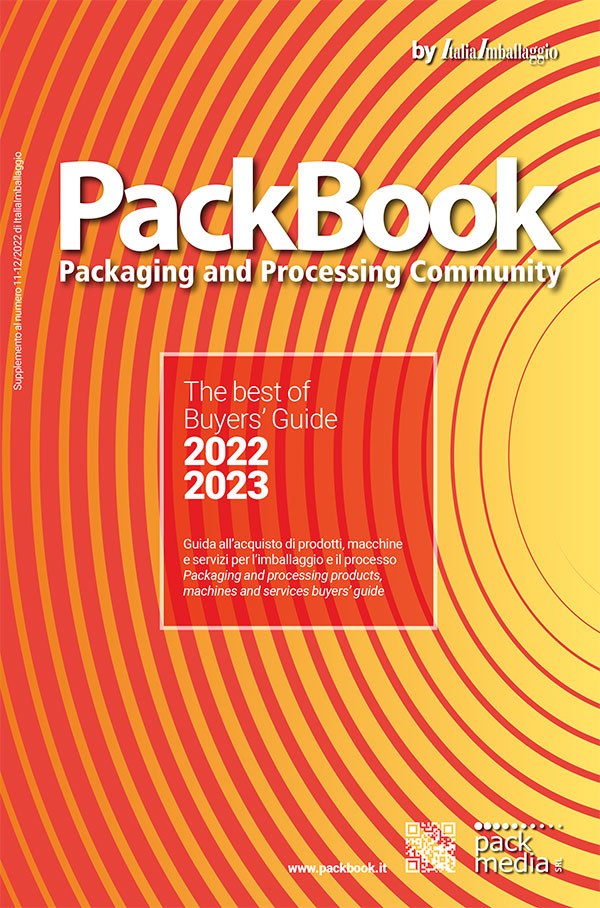 Find out more information about the companies mentioned in this article and published in the Buyers' Guide - PackBook by ItaliaImballaggio