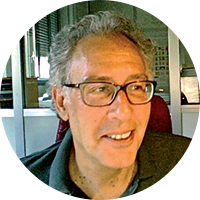 Editorial by Stefano Lavorini
"A fast car, the distant horizon and a woman to love at the end of the road.".... Alas, in spite of what Jack Kerouac wrote, its hard to hide from the world and give up exploring its unknown possibilities ... to live at last.
If we have learned anything of value from our homeland's history in recent months, it is that there is one method - Draghi's - that has done Italy good, domestically and internationally. A simple method that can be summed up in two words: credibility and reliability. Values that we consciously rely on.
But not only that. As Alberto Vacchi, president and CEO of Ima, reminds us in the interview published on August 6 in the Resto del Carlino: "We will have to face complex phases (...) and for this we absolutely need stability, even if everything that has happened and is happening globally goes in the opposite direction."
And so we try not to lose the thread of a discourse that, as far as packaging is concerned, has obviously not known any summer pauses, confident in the fact that, as Alejandro Jodorowsky says, "The first step does not take you where you want, it takes you away from where you are."
So here is a selection of the news - cuts, clippings and the like - that reached the newsroom in August. Not everything - for the record, I omitted at least 500 emails – but just about everything.
August 1
From raw material to finished product: Carel chooses Eaton to improve material traceability.
Aug. 2
Pharmintech and IPACK-IMA together again May 27-30, 2025.
Mondi and Fiorini International collaborate to develop a new fully recyclable paper packaging for a premium pasta line.
NORD presents its solutions for the process industry at the Achema trade show in Frankfurt.
Aug. 3
Romaco at Achema: Sustainable process, packaging, and packaging technologies from a single source.
Aug. 4
best wishes for the summer season from Francalma Nieddu & Olav Jünke (opening photo).
Sphinx SpA pushes "green labeling" at Sanatech, with labels made from marble or grape waste.
Coesia at Pack-Expo 2022: the future of automation starts in Chicago.
SÜDPACK and SN Maschinenbau are participating together at FackPack 2022.
Gerhard Schubert presents his "Transition in packaging" solutions in line with the key topics of the FachPack fair.
Aug. 5
Topjet srl changes its company name to Topjet SpA.
BoxMarche announces the presentation of the Living Company Report Boxmarche 2021; the event will be held at the Corinaldo (AN) plant on September 17.
Aug. 9
Milliken presents "new measures to advance the circular economy through chemistry" at K 2022, including ongoing partnership with PureCycle Technologies, whose patented technology turns recycled polypropylene into virgin-like material.
Mondi and Essity launch packaging for the sanitary napkin industry made from materials from recycled waste and biomass.
Aug. 10
Carlucci joins All4Labels.
Simei relaunches the news that the Ministry of Economic Development has approved the Directorial Decree Aug. 4, 2022 concerning terms and procedures for submitting applications for the issuance of the "Trade Fair Voucher" worth up to 10,000 euros.
Aug. 15
Partnership signed between AMB and B. For Pet: new life for post-consumer trays.
AEROBAL announces the winners of the World Aluminium Aerosol Can Award 2022.
Aug. 16
Krones introduces the fourth generation of the Contiform stretch blow molder.
Aug. 18
Sustainable sealing and labeling of fruit and vegetable trays by Multivac.
UPM receives the highest EcoVadis score ever thanks to its renewed social responsibility agenda.
Aug. 21
Packaging Meeting reports on the "International Conference FOOD CONTACT COMPLIANCE," scheduled to be held in Baveno, Italy on Sept. 27-28, 2022.
Live green, read green: get informed with Ecomondo (Nov. 8-11, Rimini).
Aug. 23
Toyo: new solvent-free laminating adhesives for metallized multilayer packaging.
Well, in light of the necessary and superfluous that we have listed, we trust that the next centuries should be very interesting.
What do you think?
Image credits: francalma & olav ondesign.de