Tinarelli has been producing automatic machines dedicated to secondary packaging since 1988 and, in the last 25 years, has specialised in the supply of plant designed for various product sectors, from perfumery to cosmetics, from coffee capsules to tobacco, tea and foods.
It made a mark at the trade fair for its offer of two new cartoning machines: a low-speed entry level for coffee capsules and a vertical model designed for the cosmetics-perfumery world. As the Sales Director of Tinarelli explains:
«For the packaging of coffee capsules, we have developed a small-size machine, the HC20C, a type much requested by small and medium enterprises that require lower speeds than large groups. For the cosmetics and perfumery market, in which we have always operated, we have, instead, developed the TVL70, a completely automatic machine developed on the basis of the customer's specifications and capable of a speed of up to 70-80 packages per minute. They are two solutions which, once more, contribute to making us stand out in the panorama of manufacturers, thanks to a design approach which is listening-based and guarantees great flexibility».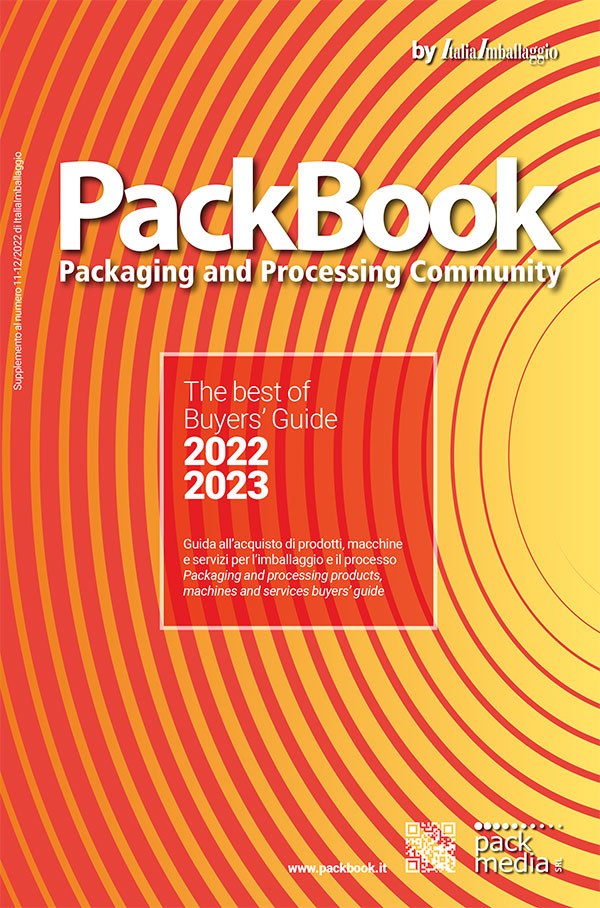 Find out more information about the companies mentioned in this article and published in the Buyers' Guide - PackBook by ItaliaImballaggio