The historic Verona-based group Bauli has celebrated the centenary of its foundation in the Chapter Library in Verona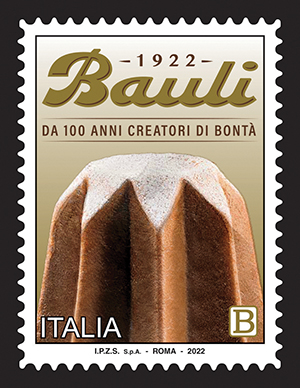 The history of Bauli Group dates back to 1922 when Ruggero Bauli opened a small artisanal bakery in Verona specialising in the production of traditional pandoro, the "golden cake" that is now renowned as one of Italy's most delicious culinary specialities. A leader in the seasonal product sector with around 1,700 employees worldwide, 7 production sites and an extensive product portfolio, the Group includes brands such as Bauli, Doria, Motta, Alemagna and Bistefani.
The centenary celebrations were held in the prestigious setting of the Chapter Library in Verona, the world's oldest operating library, where Chairman Michele Bauli retraced the Group's history and growth and set out its goals for the next 100 years. To share the story of its achievements with the general public, Bauli has created a documentary film devoted to the confectionery brand's history, produced by TIMVision and available on the Group's platform, website and social media channels, and a celebratory book published by Franco Maria Ricci, which retraces the steps in the company's success through previously unpublished stories and historical images.
For the Bauli Group's 100th anniversary, the Italian Ministry of Economic Development has also issued a commemorative stamp as part of the series entitled "Le eccellenze del sistema produttivo ed economico" ("Outstanding players in the production and economic system").