PP mono for Purelay® Pharm blister by Etimex: fully recyclable with best barrier properties. A forward-looking contribution to more sustainability in the packaging industry.
Sustainability is one of the key drivers for producers to change to alternative packaging solutions for their products. The positive trend is particularly evident in the pharmaceutical and food supplement sectors, where the choices of the main players are actually directing the market.
On the manufacturer side, ETIMEX Primary Packaging GmbH (Dietenheim, D) has been focusing on making sustainability in the packaging process a highly attractive alternative for their customers - in the form of environmentally friendly packaging solutions with even better material properties.
Starting with the fact, for example, that the conventional blisters are not recyclable (due to the use of plastic thermoforming films in combination with a lidding film made of aluminium or PVC) and therefore not a standard for the future, the German producer has therefore created an alternative and ecological packaging for the farma, awarded with the German Packaging Award for Sustainability.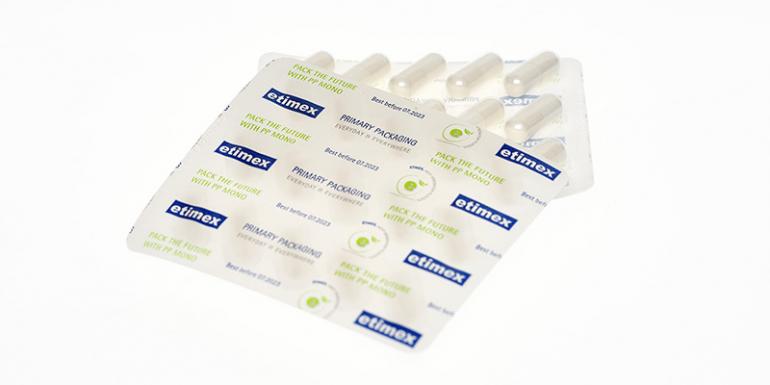 Purelay® Pharm and Purelay® Lid
Both components of the thermoformed tablet blister are made of fully recyclable PP mono. As well as perfect recyclability, for companies in the pharmaceutical and food supplement sectors, the solution is attractive for yet another reason: as a packaging material, polypropylene provides an excellent barrier against moisture, as well as high transparency and excellent wall thickness distribution of the thermoformed tablet blister.
The quality of the high water vapour barrier can be easily checked during the packaging process - it is sufficient to measure the wall thickness distribution.
The Purelay® Lid component is a push-through plastic film made of filled polypropylene - an innovative alternative to the well-known aluminium push-through films and certified as "very good" in the area of recyclability with 19 out of 20 points by environmental services provider Interseroh.
With over 30 years of experience in the field, Etimex is a reliable and knowledgeable partner for companies looking to use Purelay®. Etimex guarantees a smooth transition to a more sustainable solution with maximum collaboration in defining project milestones, testing formulations and providing test material.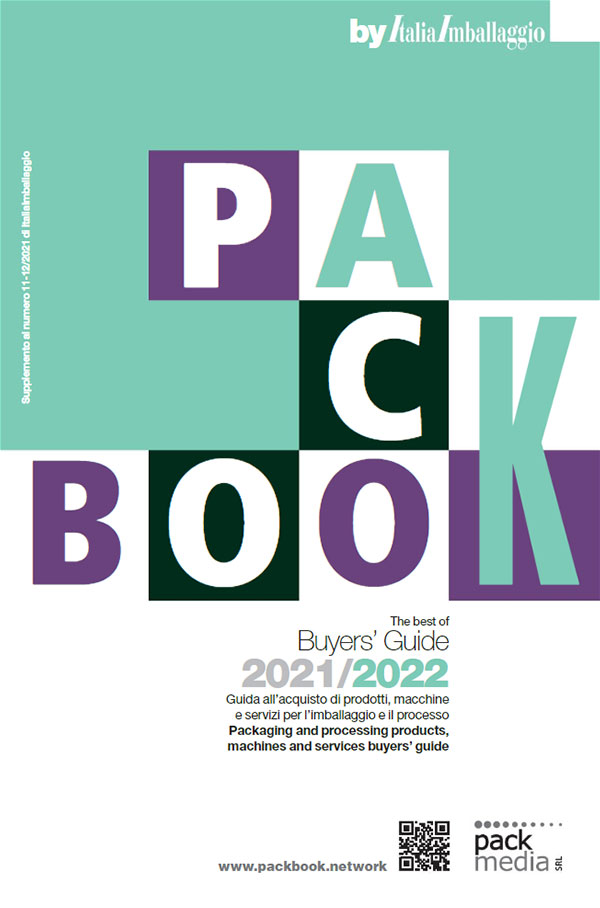 Find out more information about the companies mentioned in this article and published in the Buyers' Guide - PackBook by ItaliaImballaggio
ETIMEX PRIMARY PACKAGING GMBH