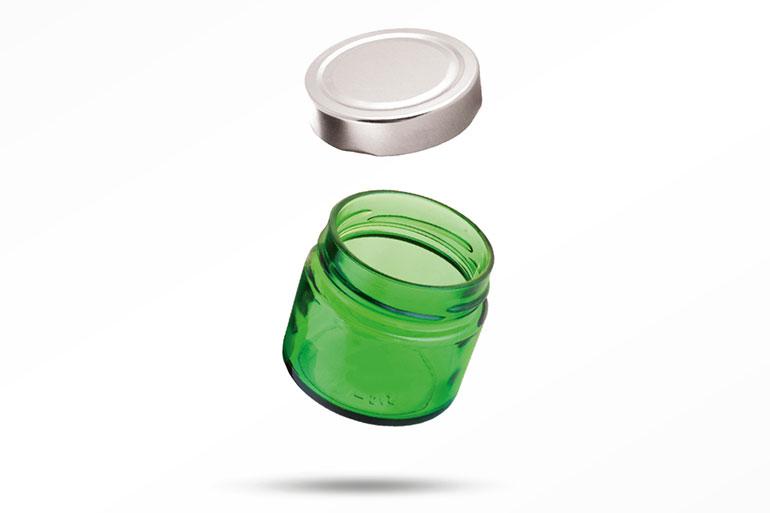 Green Jar
safe | transparent | contemporary | sustainable
What it is. Jar segment container, which combines aesthetic, functional and sustainable aspects.
Materials. The jar is made of green VV (emerald green) glass, with a high percentage of scrap glass.
Product or target market. It is a food jar with a 212 ml capacity, specifically designed for oil-based products, pestos and sauces. But it can be used in other food sectors, wherever a jar with the same capacity is present today.
Design and/or communication. Linear, "stylish", important, with precise and defined shapes, the premium aspect of Green Jar is reinforced by the deep mouth. Transparent, it does not hide the content but shows it whole, protecting it better from light. At the same time, the coloring communicates with immediacy the ecological spirit of the container, in line with the current mood that sees sustainability as the priority driver.
Technology. The jar is produced with the press-blow process.
Sustainability. Made with recycled glass scrap, with savings in raw materials, energy and lower CO2 emissions. It is in turn infinitely recyclable.