In the 12 months surveyed by the new edition of GS1 Italy's Immagino Observatory, sales of the nearly 10,000 food products that indicate the region of origin on the label increased by 3.2 %.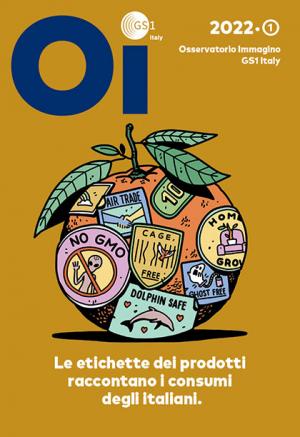 Overall, among supermarkets and hypermarkets throughout Italy, their sell-out exceeded 2.7 billion euros, contributing 8.3% to the overall turnover of the food basket surveyed by this study, now in its 11th edition.
In the Italian interregional food "championship," Trentino-Alto Adige, Sicily and Piedmont take the podium: in fact, these are the three regions that record the highest turnover with, respectively, 359 million euros in sell-out (+2.1% annually), 326 million (+3.5%) and 301 million (+1.4%).
But in the 12 months surveyed, it was mainly products "from" Veneto (+9.1%), Calabria (+8.7%) and Puglia (+8.3%) that grew, followed by those from Liguria, Basilicata, Marche, Sardinia and Lombardy.
On the other hand, sales of food products from Emilia-Romagna, Abruzzo, Friuli-Venezia Giulia, Lazio and Campania declined.
The complete ranking of regions on the label, with annual trends of regional food baskets, can be found in the 11th edition of the Immagino Observatory, which can be downloaded for free from the website osservatorioimmagino.it.
Source: GS1 Italy's Immagino Observatory 
Read more in "Facts and data"