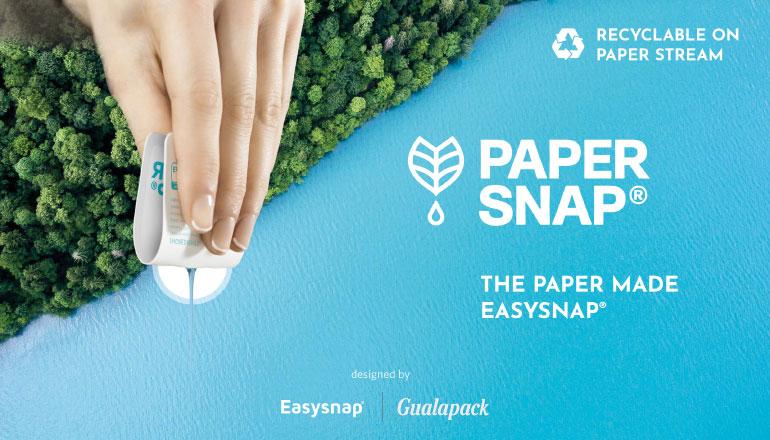 Papersnap®
balanced | safe | accessible | contemporary
What it is. A revolutionary single-handed-opening and portion-dispensing pack for liquid and semi-liquid products, designed to be sustainable and reduce environmental impact, and to be ergonomic and easy to use at the same time. Papersnap® is the next standard for all on-the-go packs for the food, cosmetics, chemical, pharma, medical devices industries, and for hotel toiletries.
Materials. Paper - PE/OH/PE for the top layer;  Paper - PE - PE/OH/PE for the bottom layer. (Recyclable with paper – Aticelca® 501).
Product or target market.It can be used to dispense any liquid or semi-liquid product, directly onto a hand (e.g. disinfectant gel); for single doses to be administered orally (e.g. liquid medicines) or diluted in a liquid; and for condiments. It is meant to be distributed all over the world.
Design and/or communication. Papersnap® can replace the main packaging of single-serving or promotional products with a paper-based pack, helping to combat the "single-use plastic" that is being widely used again for hygiene and sanitation products due to the Covid-19 pandemic.
Technology. The best sustainable solution for any liquid product of which it dispenses just the right dose up to 30 ml.  Papersnap® has been designed for both people and the planet, and its opening technology system is accessible by everyone, regardless of age, ability or circumstances.
Sustainability. Recyclable in the paper stream. Optimization of both environmental impact and costs of transportation (+40% of stockable materials vs. other types of bottles, lower CO2 emissions thanks to its higher compactness at the same volume conditions). Saving energy in the production process: Papersnap® machinery is designed to have a very low energy consumption. The technology developed by Easysnap and implemented in Papersnap® is ISCC PLUS mass balance certified to ensure full traceability throughout the supply chain in respect of the environment and social rights.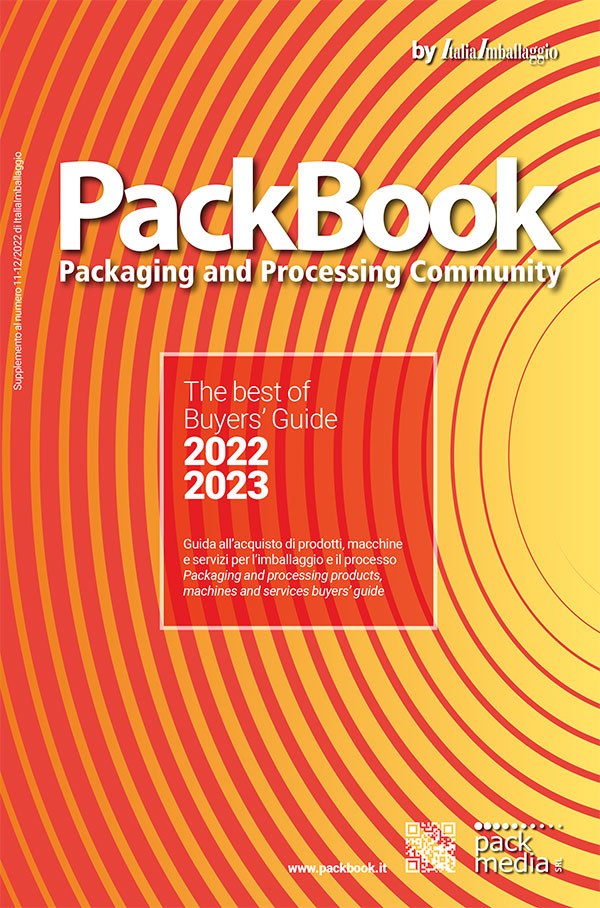 Find out more information about the companies mentioned in this article and published in the Buyers' Guide - PackBook by ItaliaImballaggio