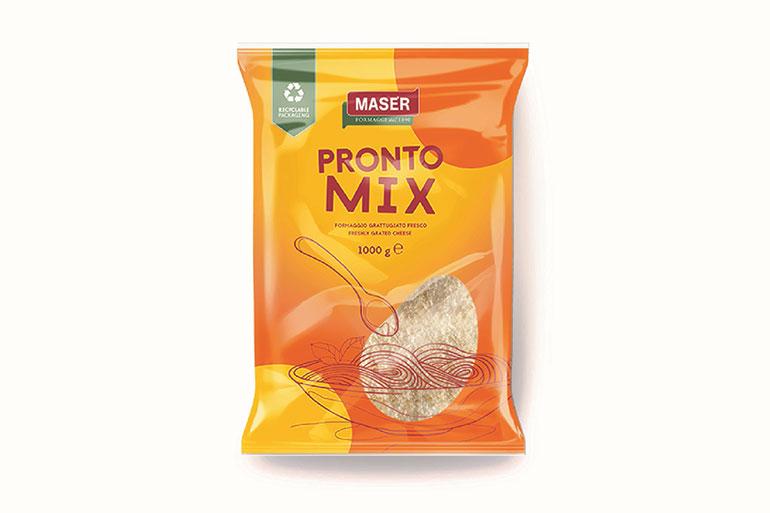 Recyclable film for Pronto Mix
contemporary| sustainable
What it is. A recyclable barrier packaging that makes it possible to use 25% less plastic, thereby maintaining an excellent barrier for the same performance as the best non-recyclable films, preserving the flavour, the aroma and the shelf life of the product.
Materials. Laminated monomaterial recyclable barrier packaging.
Product or target market. A mixture of Grana Padano and grated aged cheeses by Maser.
Design and/or communication. The desire to produce less plastic, while protecting the environment and fulfilling consumer needs, who are increasingly more interested in sustainable packs, has pushed Maser Formaggi to look for alternative packaging solutions to the traditional ones, choosing a recyclable packaging.
Technology. A packaging that guarantees excellent performance in terms of machinability (it is suitable for customer current packaging machines) and the perfect preservation of aroma and flavour of the product, also with a "fresh" and moist product such as grated cheese.
Sustainability. A double benefit: the transition from a non-recyclable structure to a recyclable film (despite the barrier product, therefore technically more delicate to manage) and the reduction of the overall weight of the pack.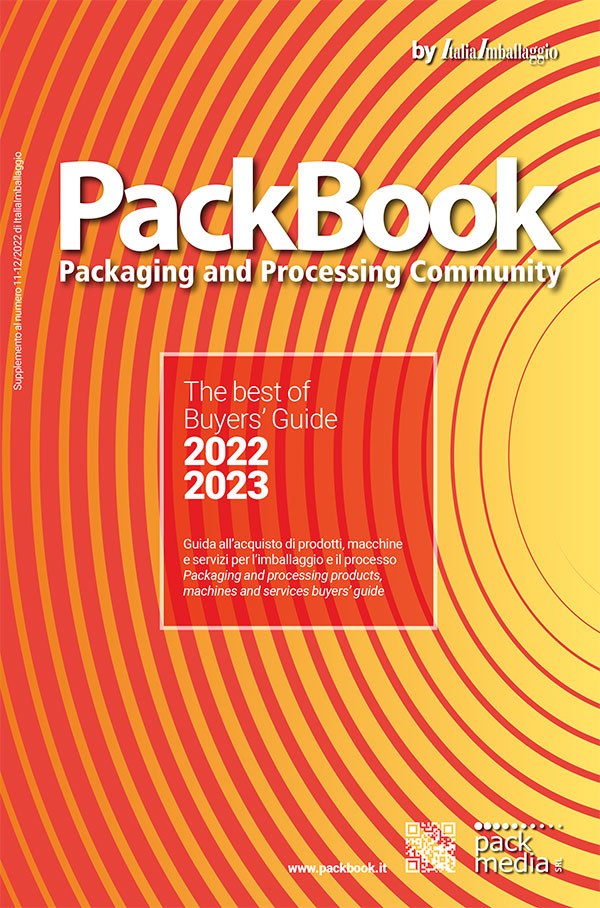 Find out more information about the companies mentioned in this article and published in the Buyers' Guide - PackBook by ItaliaImballaggio